As a parent, you want your child to be successful in everything they do. One important aspect of success is speed. Speed is key for athletes, but it's also important in everyday life. Whether your child is trying to run to catch the bus or keep up with their friends, being able to move quickly can help them accomplish more.
That's where speed training comes in. Speed training can help your child improve their speed and become quicker overall. There are many different ways to train for speed, so it's important to find the right training facility for your child.
Let's list down a few things we will discuss regarding speed training.
What is Speed Training?

The Benefits

Where to Find the Best Speed Training in Raleigh NC

Why should you Choose Redline Athletics in Raleigh NC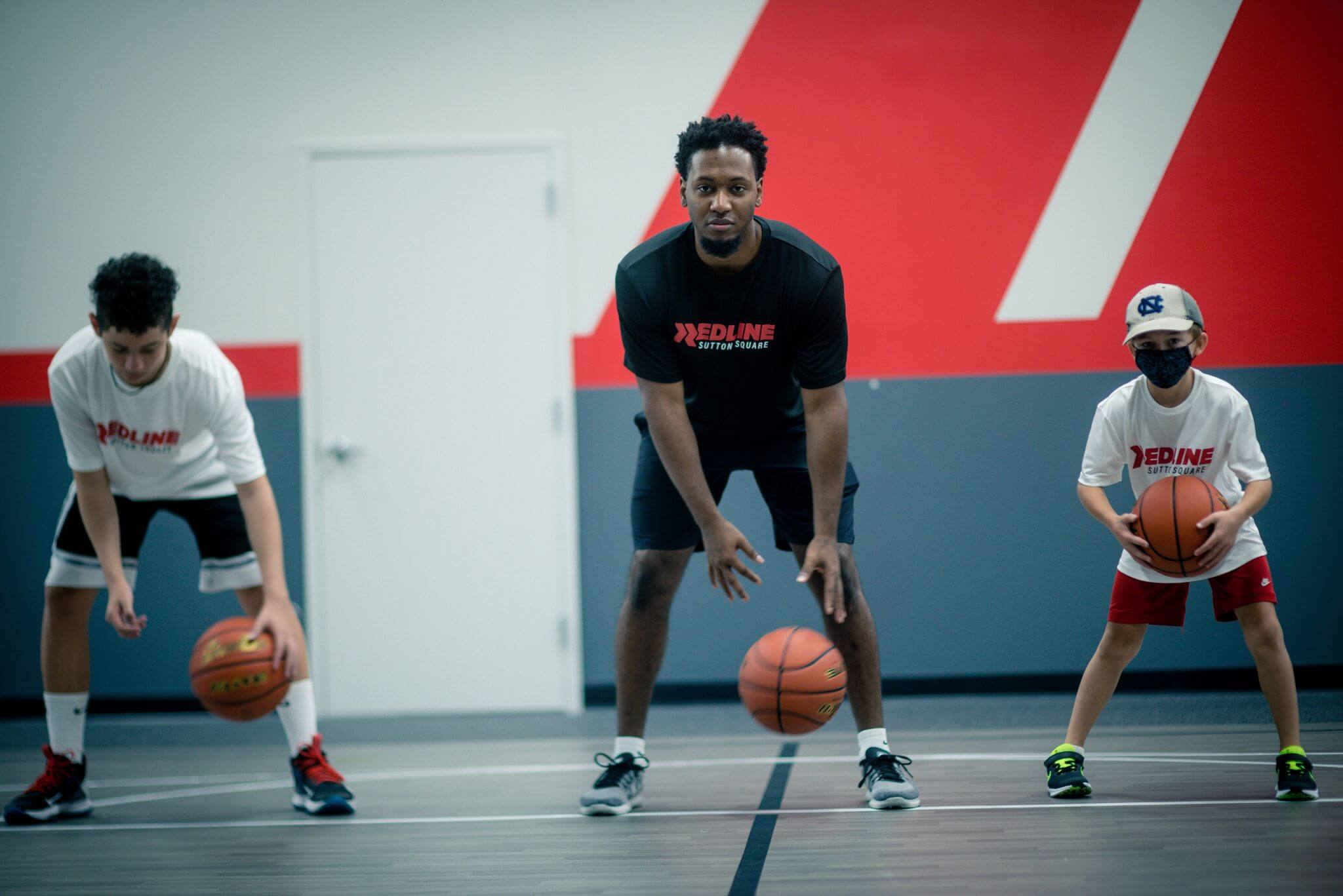 What is Speed Training?
Do you ever feel like your child is constantly in a race? Always trying to keep up with the pack? If so, speed training may be a good option for them. But what is speed training, and how can it help your child?
Speed training is a type of exercise that helps improve an athlete's overall speed. This can be done in various ways, including running sprints, performing plyometric exercises, and doing resistance exercises. Although it may seem like all athletes need to do is run fast to improve their speed, there's actually much more to it than that. In order to get the most out of your speed training workout, you need to understand the different types of exercises involved and how they can help you reach your goals.
For example, in order for an athlete to be able to run fast, strengthening the quads, glutes, and hamstrings is important. While accelerating, the quads are working in tandem with the glutes to extend the knee, while the hamstring will contract to pull the leg backward and drive the knee back up and into knee flexion to repeat the accelerative motion.
This allows the athlete to build up more speed before reaching that top-end speed. This also means that your child needs a trainer or coach who understands that strength training is also important for speed training. And someone who knows which muscle groups need strength training to improve your child's speed. For more details about how strength translates to speed you can also check our blog.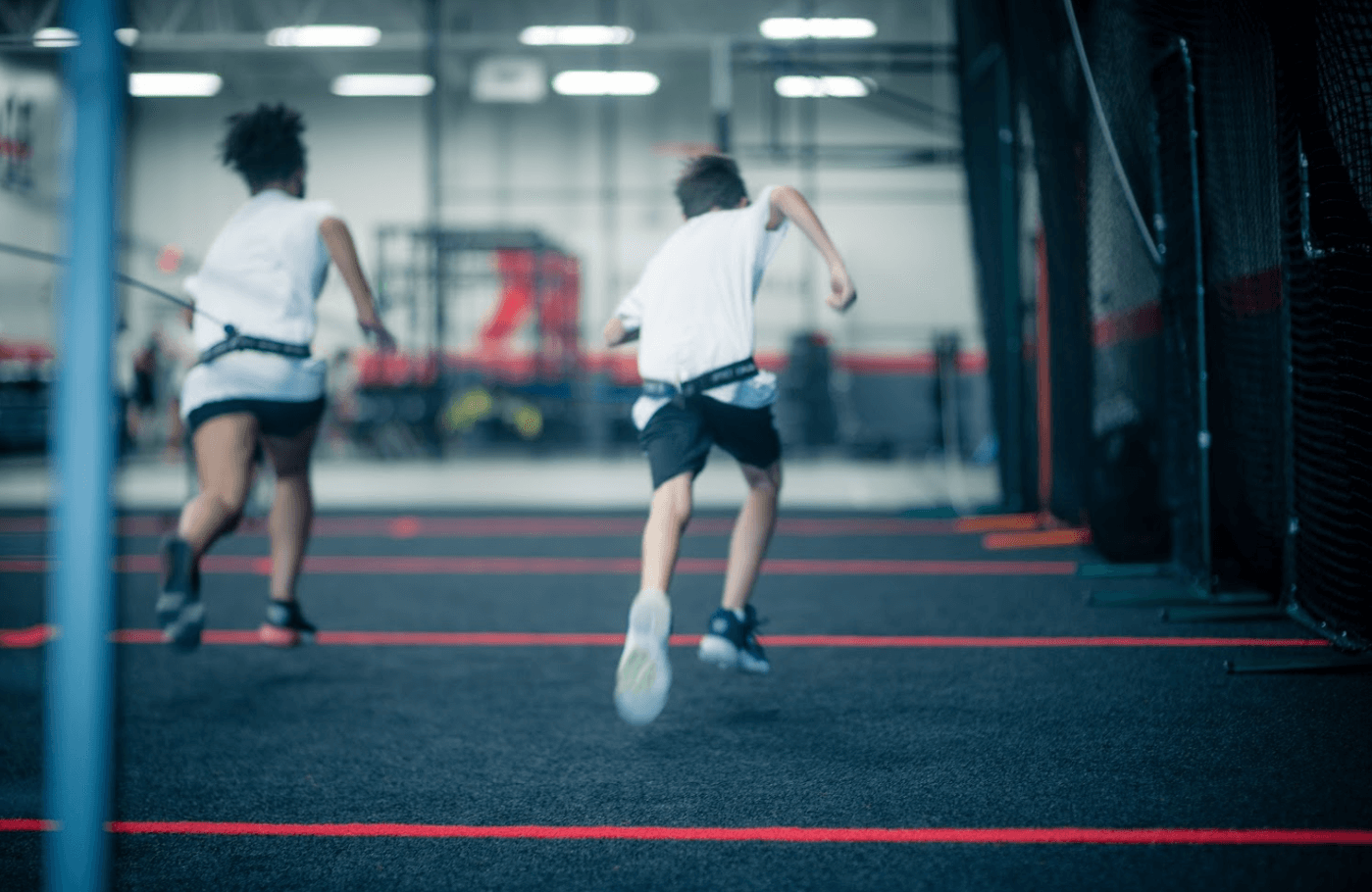 What are the Benefits of Speed Training for your Kids?
Aside from improving your athlete's overall speed, there are also other benefits you can get from speed training.
For kids, it helps them get into the habit of fitness which will affect their life when they grow up.

Since speed training also involves strength training then it will also help your kids grow stronger.

It's a great way to burn excess fat while strengthening the muscles.

It can also help reduce the risk of injury for your children.

And of course, don't forget that it gives them a fun way of socializing with other children while developing the value of sportsmanship at the same time.
You can even watch some of our Speed and Agility Training Online videos to get an idea of the training we do for your kids.
Where to Find the Best Speed Training in Raleigh NC?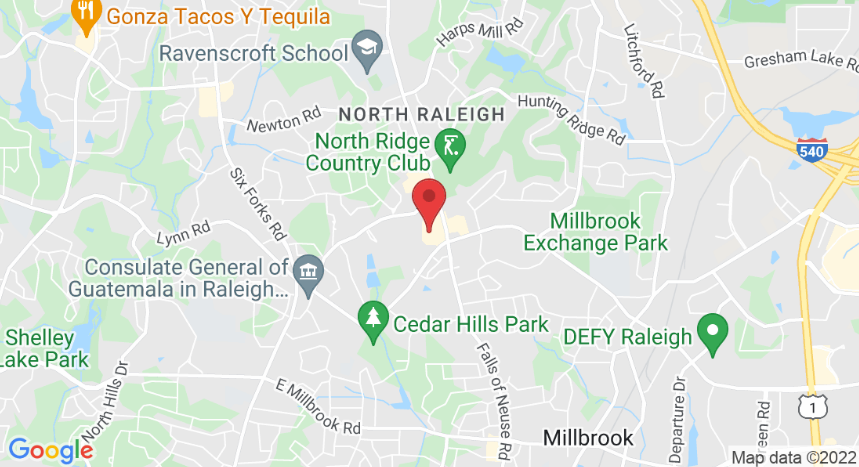 Why should you Choose Redline Athletics in Raleigh NC?
Here at Redline Athletics-Sutton Square, we have trainers to help your athlete learn the skills and mindset they need to use on and off the field. Your children is not an athlete? That is ok too! Our Redline Family will help build the confidence and the skills that they can use now and in the future.
Redline makes youth athletic training convenient. No appointments are required and training sessions start every hour. Unlimited, monthly personalized training is available for every athlete, regardless of skill level.
From the youth athlete trying to make the team to the high school athlete working to compete at the next level, our flexible schedule is easily adaptable to your busy life. We are especially adept at customizing a training program to complement school hours and team commitments.
In Conclusion
Speed training is a great way to improve your performance in any sport. Whether you're looking to help your child run a faster mile, or just want them to be able to move more quickly on the basketball court, speed training can help. It also provides other benefits for your kids.
At Redline Athletics, we offer the best speed training in Raleigh NC. Our experienced trainers will help your children reach their goals and become faster, more agile athletes. Go ahead and Sign up today and see how much difference our speed training can make for your athletes!